DOUGLAS A. BONEPARTH, CFP®, AIF®, MBA
Financial Advisor | President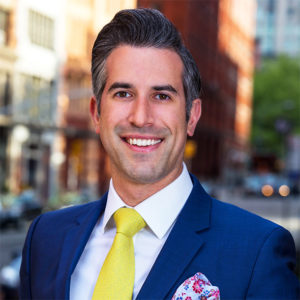 Early in his career, Douglas A. Boneparth became one of the youngest CERTIFIED FINANCIAL PLANNER™ professionals in the country. In 2016, he was named to the InvestmentNews Top "40 Under 40"* and to CNBC's Digital Financial Advisor Council in 2018. He is also the co-author of The Millennial Money Fix (Career Press 2017), which helps Millennials learn the reasons for their financial challenges and provides the mechanics for their solutions. He serves as the CFP Board Ambassador for New York, educating the public about how financial planning with CFP® professionals can help people achieve their financial goals. There are only 50 certified financial planners honored with this distinction worldwide.
Douglas has helped his clients negotiate sales of businesses; establish legacies for future generations; purchase new homes; pay off debt and achieve financial independence. While servicing the needs of his diverse book of business, he noticed a gaping hole in the industry: advice for Millennials, his peers.  So while everyone else was chasing old money to invest, Douglas started finding young people to invest in.
To bring financial literacy and empowerment to Millennials, Douglas conducts speaking engagements across New York City, including at the NYU School of Law and NYU Stern School of Business, and with partner organizations such as Experian, SoFi and CommonBond. He is active in w!se, a New York City non-profit that teaches financial life skills to high school students. Douglas is a leading media source on Millennial finance, appearing on CNBC's On The Money and Nightly Business Report, ABC's World News Tonight and Good Morning America and Cheddar, as well as in The New York Times and The Wall Street Journal, among many others. Visit the press page for access to his featured videos and articles.
Douglas received his Bachelor of Science degree from the University of Florida and his Master of Business Administration from the NYU Stern School of Business, with concentrations in finance and management. He enjoys playing tennis and volleyball, keeping his menswear fresh and watching college football with Heather and Hazel, his wife and daughter. Go Gators!
*The third annual "40 Under 40" project spotlights 40 dynamic honorees, all under age 40, who were selected from a pool of approximately 800 nominees by a panel of reporters, editors, and other representatives of InvestmentNews. Winners were chosen based on their level of accomplishment, contribution to the financial advice industry, leadership, and promise for the future. For more information visit www.investmentnews.com.
---
MARIE WEITZMAN
Vice President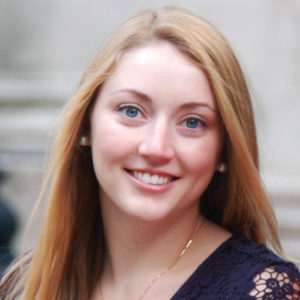 With a background in client service and in operations management, Marie joins Bone Fide Wealth after several years of experience in the boutique wealth management field. She strives to provide outstanding customer service, ensuring clients always receive thorough answers in a timely fashion. Marie also specializes in employing her exceptional organizational skills to manage client projects and firm efficiency. As a Millennial, Marie is an advocate of and believer in the firm's message of spreading financial literacy to a group of rising professionals, assisting with Douglas's marketing plans.
Originally from Virginia, Marie received her Bachelor's of Arts from the University of Virginia and moved to New York City after graduation. Marie lives with her husband Andrew in New York City and loves to bake in her free time. Marie can be seen both around the office and at home organizing everything in sight in the best way possible, drawing inspiration from Pinterest, industry trends, and even her favorite show, Fixer Upper.