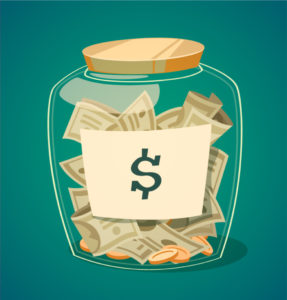 Did you know that this week is National Retirement Security Week? Now before you go all whatever, Douglas, I've got this, let's take a short quiz:

How much do you have saved for retirement?

How are you saving it? Is it in a 401(k), IRA, Roth IRA, SEP, SIMPLE IRA? Do you even know what all those letters stand for?

When will you retire?

How much money will you need for retirement?
What do those answers look like? If you have more questions than answers, then keep reading because I'm going to lay out a few tips to get you on your way.  We talk about saving for retirement or financial independence a lot on this blog because it is such a large part of financial planning.  It is essential to plan for so I have included some links at the bottom of the page and you can filter the Press Page to read more about retirement. But for now, here are 6 tips to help save for retirement:
If you don't have a budget start one, and track your progress for a year to see how you do. This will show you how much you have available to save towards retirement.

If you don't have a retirement savings plan, start one today. Find out if your employer provides one or if you need to do something on your own.  And for my self-employed friends, read this post from last week because your situation may be more complicated.

If you are already saving, make sure you are gradually increasing your contributions every year. As you get raises, gradually increase your savings. It's a great way to save more without feeling pinched, especially if it comes out of your paycheck before it hits the bank.

Figure out how much money you'll need in retirement. This can get tricky.  There are a lot of factors that can go into this equation including when you plan to retire, how long you will live and how much you will spend in retirement. And that's just the tip of the iceberg. There are some simple calculators online but just know that they may not be able to take into account your whole financial picture.

Determine what your income sources will be. Will you have a pension, retirement savings, social security or some combination of all? For my Millennials, the social security piece is the biggest question mark for you in this part of the equation.  Social security may look very different by the time we get to retirement.

Check your savings progress regularly. Why? Because life happens, maybe that little bundle of joy you had been planning for is actually twins.  Surprise, now you have to budget life for two babies and plan for college for two at the same time!  Life never goes exactly as planned and thanks to modern medicine, you'll probably live longer than you'd guess which means needing more money.

Related Articles

How Self-Employed Hustlers Can Save for Retirement
Good News, Bad News: Retirement Savings Edition